Digital X-Ray

Greene, Lewis and Associates is pleased to announce their new, state-of-the-art IDEXX EquiView® Digital Radiography System. This system delivers extraordinary image sharpness to support a faster, more accurate diagnosis utilizing the most advanced digital radiological services in the industry.
The IDEXX EquiView® Digital Radiography System is the preferred method of equine digital radiology as it provides maximum detail, critical in detecting even the smallest of abnormalities.
Our private Imaging Consultation Area includes the digital radiography modality connected to a MDS work/reading station equipped with a Dell Precision processor, a 19″ wide aspect high definition monitor and an expanded Asteris PACS archiving system. This is where radiographic manipulations are performed and stored. The images are then viewed on our wall-mounted Dell 30″ color widescreen monitor that allows review of multiple radiographs simultaneously.
Ultrasound
Coming Soon!
Endoscopy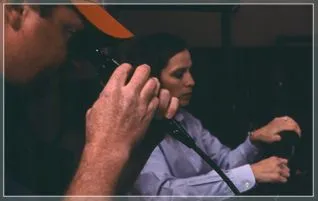 Video endoscopy and portable fiber optic endoscopy
Greene Lewis and Associates provides endoscopy procedures to equine patients both in our hospital and on the farm. We utilize both a 1mm and 3mm endoscope. Our 1m fiber optic endoscope is portable and uses a battery generated light source making it light weight and cord free. This makes it ideal for upper airway evaluations in the field. Our 3m video endoscopy unit consists of the scope itself, a high definition monitor, video recorder, high wattage light source, biopsy port and low pressure suction. During the examination the real time footage is displayed on the monitor allowing the veterinarian and client to be able to evaluate the exam together and record the findings for comparison during follow up exams. These scopes are essential tools used to diagnose a variety of conditions including left laryngeal hemiplegia (Roarers), dorsal displacement of the soft palate, guttural pouch mycosis and empyema and equine gastric ulcer syndrome.
Endoscopy involves using a small camera on the end of a tube, called an endoscope, to take images of the body as it is passed along the desired surface (i.e. esophagus, airway). Upper and lower airway endoscopy involves examining the airways (trachea) and pharyngeal regions, including the guttural pouches. Gastroscopy involves passing the endoscope down the esophagus to the stomach.